21 June, 2023

New Witch from Mercury arrivals!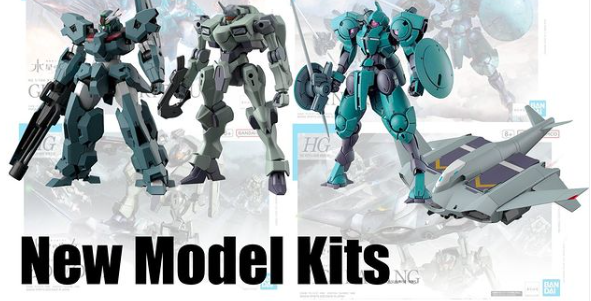 Witch from Mercury has become quite the avalanche of new releases, both already available and others we're looking forward to and so, today we welcome a few new additions to our family!
The Lfrith Ur, Heindree, Zowort and finally, the Tickbalang are all available for purchase alongside their matching G-Rework decals. We hope to be able to offer some of the latest releases in the upcoming weeks so keep your eyes on our website and our Instagram account @mechauniverse to ensure you don't miss them!
Not only have we released new kits and decals, we have also restocked some other ones, such as the Darilbalde, decals for the HG Lfrith and MG GM Sniper II... Check out our new arrivals page for more info!
As usual, thank you for being so supportive of us throughout the years!
Make sure to stay hydrated in this scorching Summer!